Shetland CAB Annual Report 2019/20
16th September 2020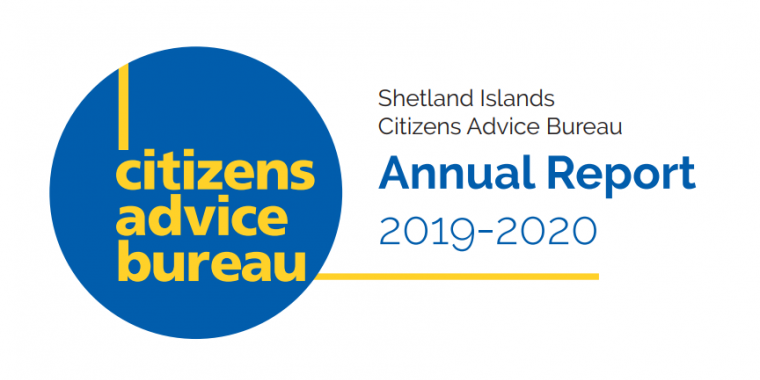 Shetland Islands Citizens Advice Bureau Annual Report for 2019-2020 now available!

Key highlights for 19/20 are:
· Shetland CAB supported 1,868 individual clients from right across the isles.
· We advised on 6,377 issues – 60% of these related to benefits, 13% to money and debt, and 8% to energy advice.
· CAB advisers helped clients gain over £2.1 million, mostly through supporting them to make benefit applications and appeals.
· We assisted 136 individuals to tackle over £1.1 million of debt.
The report also includes case studies demonstrating how good advice can transform people's lives – by increasing incomes, reducing outgoings and improving health and well-being.
Shetland CAB has remained open throughout lockdown providing advice by phone, email and video call. We have a seen an increase in demand for benefits and employment advice and expect demand to increase as the economic impact of the pandemic hits. As CAB Chair, Fiona Robertson, states in the introduction, "The need for our service continues to grow and Shetland CAB remains dedicated to supporting the people of Shetland."
The work of Shetland CAB is funded by Shetland Charitable Trust, Shetland Islands Council, the European Social Fund, Citizens Advice Scotland, the Climate Challenge Fund and the Scottish Government. The generalist advice service is delivered by volunteers who have trained to become Licensed Advisers. They donate more than 10,000 hours to the bureau each year. Advice on benefits, money, energy, pensions and patient support is delivered by specialist paid staff. The bureau is a member of the Scottish Association of Citizens Advice Bureaux and during 2020 was re-accredited under the Scottish National Standards for Information and Advice Providers.