Consumer complaints need improving
9th December 2019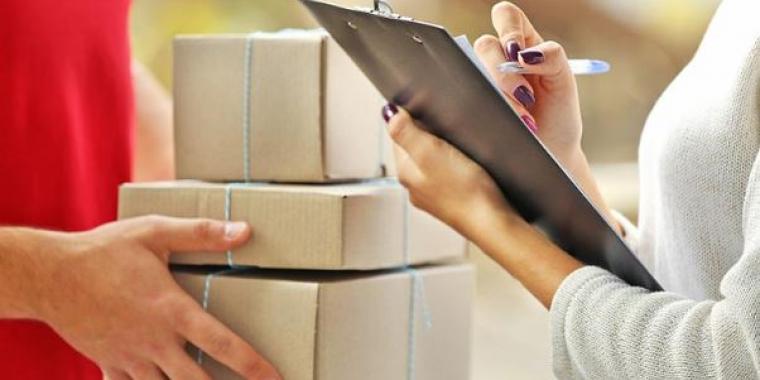 Post and parcel companies need to up their game on complaints!

As people across Scotland use delivery companies for their Christmas shopping, Citizens Advice Scotland is calling on post and parcel companies to improve their processes for dealing with consumer complaints.
In a new report, CAS commissioned interviews with a number of delivery companies, and found that many are falling behind the Universal Service Provider Royal Mail when it comes to consumer complaints procedures.
77% of consumers in Scotland look for a company's complaints policy on its website, but the majority of the companies surveyed do not meet this requirement, with only 2 out of the 9 having polices on their website1.
The report also reveals that 90% of Scottish adults think it's important for the operator to be contactable by email, and 83% want to have the option of a dedicated phoneline to ensure they are not kept on hold when making a complaint.
Despite this some companies either don't offer a dedicated service or intentionally make it difficult for consumers to contact them via telephone.
The report also found that young people in Scotland are most likely to think complaining can be complicated, at (62 per cent compared to 44 per cent of consumers as a whole) and that it could take a long time (68% compared to 45% of all consumers).
CAS has worked with Citizens Advice (England and Wales) and the Consumer Council for Northern Ireland to develop Best Practice Guidance, which we are sending to operators. We are also calling for Ofcom to review and strengthen consumer protection conditions to bring operators in line with Royal Mail, to ensure consistency across the sector.
CAS's report has been released on the same day as a report from Citizens Advice in England and Wales into the consumer and complaints journey for online customers. This also finds flaws in the way complaints are managed, as well as issues around transparency and delivery practices.
Publishing the Postal Complaints report, CAS spokesperson Dr Jamie Stewart said:
"All across Scotland people will be using post and parcel companies to purchase last minute Christmas presents for loved ones, and will hoping nothing goes wrong with their deliveries.
"We want consumers to have confidence in dealing with the postal system, which means they should have confidence in engaging with delivery companies to get redress when things go wrong.
"At the moment there seems to be significant gaps between customer expectations and the reality of what the companies are offering.
"We asked nine postal delivery companies if they have a clear complaints policy on their website, and seven did not. This is disappointing, against a background that 77 per cent of consumers expect this.
"Our research also finds that almost half of all people think complaining is difficult and time consuming, and that figure rises to around two thirds when we ask young people.
"In our report we are asking post and parcel operators to review their complaints procedures, looking specifically at how they can make their complaints processes more visible, transparent and easy to use. We are keen to work with them in partnership with other consumer groups to encourage best practice.
"We are sharing our findings with Ofcom, who should review consumer protections to create consistency in the sector."