1 in 4 workers struggle financially
28th August 2019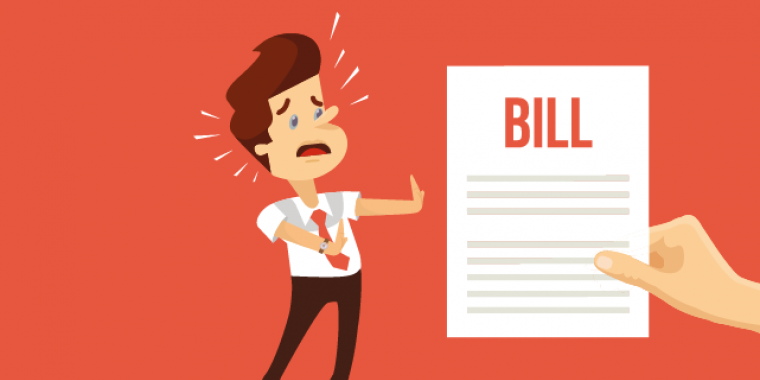 Increasing numbers of working people in Scotland are struggling on their present incomes, new analysis from Citizens Advice Scotland (CAS) reveals.
Analysis by the charity of various consumer polling suggests that the percentage of people finding it difficult or very difficult to get by on their present income has gone up to 25 per cent in 2019, from 21 per cent in 2017.
At the same time the percentage of people living comfortable or very comfortably on their present incomes has fallen between 2017[1] to 2019[2], from 38 per cent to 35 per cent.

CAS said the figures highlight the continuing squeeze on incomes from the rising cost of living, stagnant wages and cuts to social security.

The charity is encouraging people to make an appointment with their local Citizens Advice Bureau to check their entitlement to benefits, and whether they could be paying lower bills for energy and council tax.

CAS Chief Executive Derek Mitchell said:

"These figures highlight the strain that people are under in Scotland, and reflect what our advisers see every day. Many people who are in work are finding it hard to pay their bills and put food on the table.

"The Citizens Advice network in Scotland helps and advocates for hundreds of thousands of people every year, many of whom are struggling financially. We are able to give real support to these clients, we can check whether you are entitled to energy grants, council tax reductions or social security benefits that you are not claiming. It is surprising how often people can access new money they didn't even know about.

"We urge people who are finding it hard to get by to contact us today to make sure they are not missing out on money. You can do this in person at your local Citizens Advice Bureau, or by phoning 0800 085 7145. All our advice is free, confidential and impartial."
ENDS


NOTES TO EDITORS

CAS analysis of data from two surveys, from a question asking respondents how they felt about their current income, reveals that for those in employment the differences across the three years were marginally greater than for the population as a whole. As can be seen in Table 1, for example, the proportion of those finding it very difficult on their current income demonstrated a shift from 5% in 2017 to 8% in 2019, a greater difference than for the sample as a whole.

Table 1 – All workers

2017 2019
8% 6% Living very comfortably on present income
29% 28% Living comfortably on present income
42% 41% Coping on present income
16% 16% Finding it difficult on present income
5% 8% Finding it very difficult on present income
1% 1% Don't know/Prefer not to say

2019 figures: This survey was conducted for CAS by YouGov Plc. Total sample size was 2,078 adults resident in Scotland; 1,009 were in employment. Fieldwork was undertaken between 12th and 23rd March 2019. The survey was carried out online. The figures have been weighted and are representative of all Scottish adults (aged 18+). (Question asked was: "Which ONE, if any, of the following phrases would you say BEST describes how you feel about your household's income these days?")

2017 figures: This survey was conducted for CAS by IpsosMORI. Total sample size was 1,500 adults resident in Scotland; 881 were in employment. The fieldwork was carried out online, between 22 February and 2 March 2017. The figures have been weighted and were representative of all Scottish adults (aged 18+). (Question asked was: "Which of the phrases below would you say comes closest to your feelings about your household's income these days?")